What Is Digital (Direct to Garment) Printing?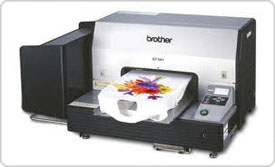 Digital To Garment Printing uses eco-friendly water-based inks, prints at a very high resolution, prints original artwork and even prints photos!
Digital Printing is great for a quick and easy gift. There is no minimum quantity to purchase which is great for samples, gifts, or small orders for events. We recommend Digital To Garment printing for artists, gifts, children's clothing, and bridal parties.
Pros: With Digital Printing you can print on any white or color t-shirt while holding onto quality, your shirt will be softer than typical screen printing.


No Minimums


No Set up fee


Unlimited Print Colors


Print on any garment


Samples are available fast and easy


No heavy Plastic Feel


Photographs and complex images are printed with unrivaled clarity and vividness.
Cons: Should not be used for large orders.
Our prices, product quality and customer service are simply unmatched. Arteez is here for all your customized needs, get a FREE estimate by filling out our online form.